MORGAN OPENS PEARL CITYCENTRE LUXURY APARTMENT COMMUNITIES IN HOUSTON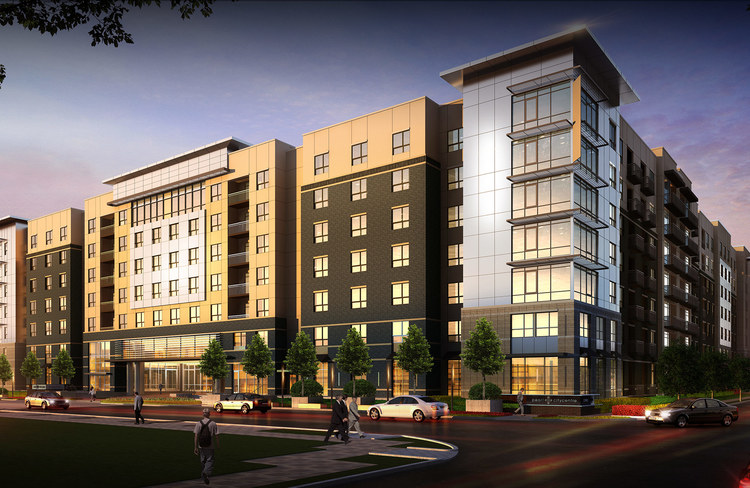 Houston, TX, May 31, 2016– MORGAN, a leader in upscale multifamily development, construction and property management, has opened Pearl CityCentre and Pearl Residences at CityCentre, two of its newest luxury apartment developments in Houston. Located across the street from one another at 10401 and 10402 Town & Country Way, the two communities have been designed to appeal to a variety of renters drawn to the area for its proximity to shopping at CityCentre and Memorial City, employment in the Energy Corridor and Westchase District, and exemplary schools in the area.
Pearl CityCentre contains 311 one- and two-bedroom units in a seven-story concrete and steel building. Units range from 650-1,500 square feet, with an average unit size of 950 square feet.
Pearl Residences at CityCentre has 148 one-, two- and three-bedroom units in an eight-story concrete and steel building. Designed for residents seeking more square footage, the units in this community range from 750-2,500 square feet, with an average unit size of over 1,500 square feet.
With some distinct differences, both apartment communities showcase MORGAN's premium Pearl amenities, including open floor plans and high-end interior finishes. Some of the differences between the two communities are KitchenAid appliances and hard wood floors in the Pearl Residences project. Each property features a cyber café, business center, state-of-the-art athletic club, and resort-style swimming pool with private cabanas. All residents have access to a sky lounge and shuttle service to nearby CityCentre.
"We designed Pearl CityCentre and Pearl Residences to appeal to a wide range of renters, from young professionals to empty nesters, who want an upscale all-inclusive environment," said MORGAN Executive Vice President Carter Bechtol. "Since MORGAN launched the premium Pearl brand in 2013 with the opening of Pearl Greenway in Houston's Greenway Plaza, we've seen demand grow for the type of luxury amenities we provide. I'm proud to say that this new Pearl development really delivers on the brand's premium promise."
For floor plans and more information about Pearl CityCentre, check out www.pearlcitycentre.com.
About MORGAN, Inc.
MORGAN is a privately held national developer and manager of Class A multifamily properties. With headquarters in Houston, TX, MORGAN specializes in upscale urban construction and third-party property management across the United States. Since 1988, MORGAN has developed 16,000 units at a cost of $2 billion with a $900 million project pipeline currently in development or under construction. For more information, visit www.morgangroup.com.
For more information, please contact:
Carole Minor
Encore Communications
713.880.9550
cminor@encorecommunications.com