MORGAN CELEBRATES WOMEN IN CONSTRUCTION WEEK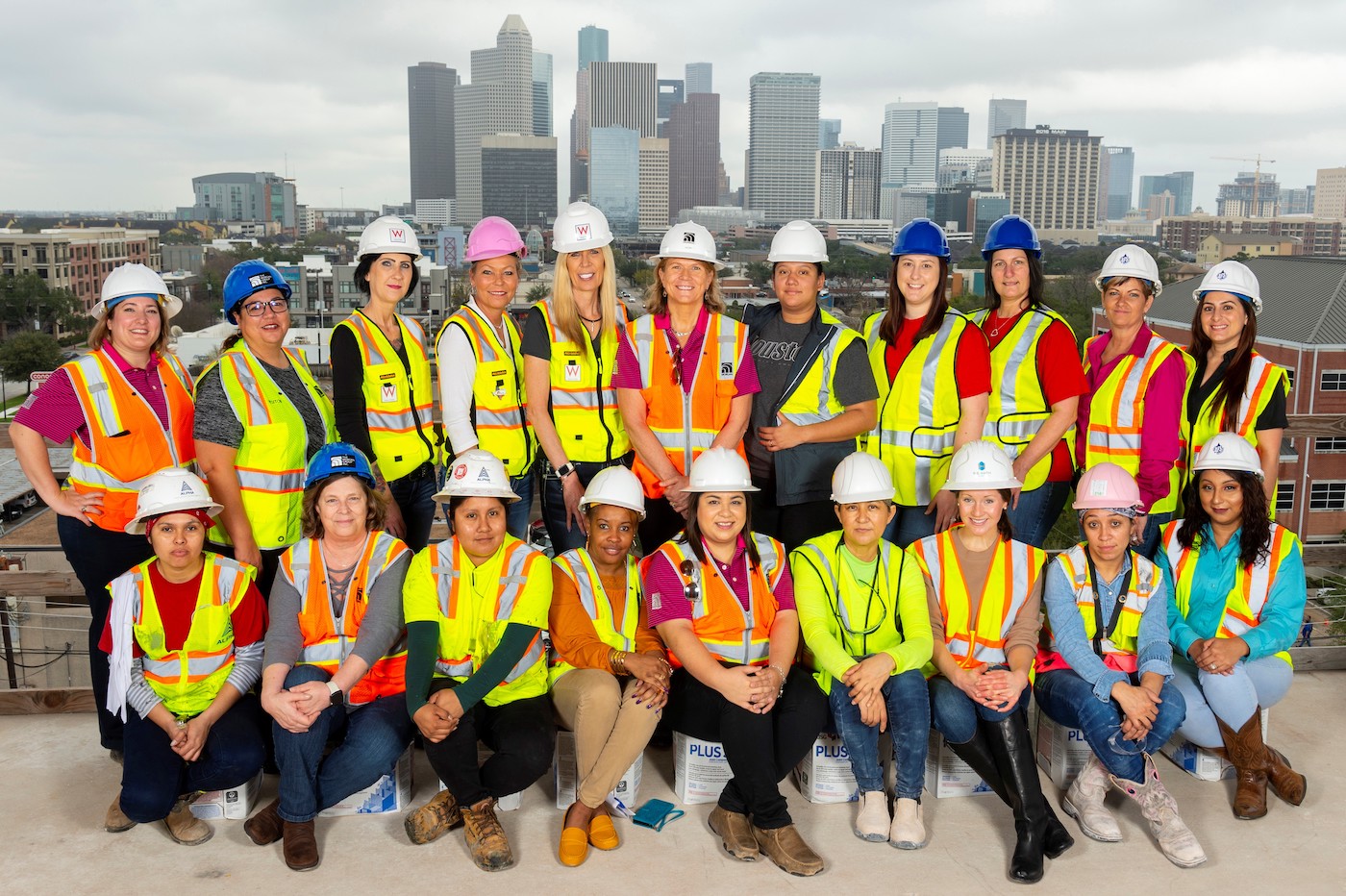 More than 25 women working on MORGAN's new Pearl Marketplace at Midtown mixed-use midrise gather in the eighth floor Sky Lounge overlooking Houston's downtown skyline to mark the National Association of Women in Construction (NAWIC) Week March 3-9, 2019. Pearl Marketplace at Midtown, at 3120 Smith St., features 264 residential units above a 40,000-square-foot Whole Foods Market on the ground floor.
Women in Construction Week was created by the NAWIC to raise awareness of the opportunities available for women in the construction industry and to emphasize their growing presence in it.
Pictured in the front row, from left, are: Yaritza Cruz, Karen Prien, Eneida Evaristo, Shawndra Silas, Angelica Vallejo, Gabriela Mendiola, Lynne Marie Hash, Lilian Arely Serrano and Dalia Porcayo. Back row, from left: Leah Kay Perez, Paulina Marvan, Peggy Lopez, Melissa Ocanas, Sharyn Pedersen, Helena Finley, Jacqueline Felix, Amanda Sterling, Joann Pyatt, Becky Cherry-Nunez and LIssette Rodriguez. Not pictured are Kelli Lathrop, Roz White, Starr DeRemer and Pam Camargo.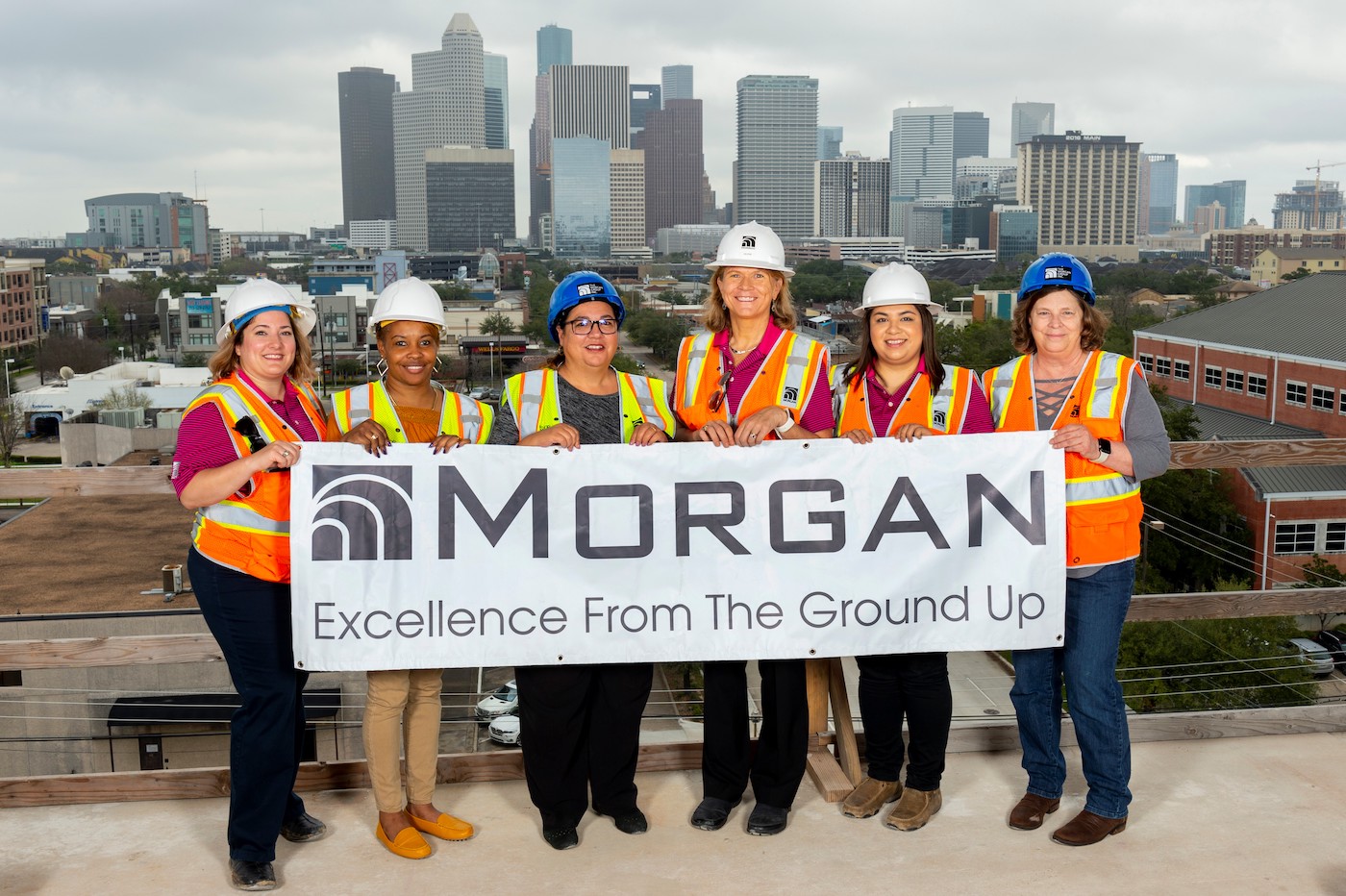 About MORGAN

MORGAN is a privately held national developer and manager of Class A multifamily properties. With headquarters in Houston, TX, MORGAN specializes in upscale urban construction and third-party property management across the United States. Since 1988, MORGAN has developed over 20,000 units at a cost of $3.1 billion. For more information about MORGAN, visit www.morgangroup.com .
For more information, please contact
Carole Minor
Encore Communications
713.880.9550
cminor@encorecommunications.com